Haydn Povey
CEO, Secure Thingz
Haydn is the Founder & CEO of Secure Thingz Limited, a company focused on developing and delivering next generation security technology into the Internet of Things (IoT) and other connected systems. The company specializes in supporting device creation and has a broad consultancy base encompassing AsiaPac, North America and EMEA.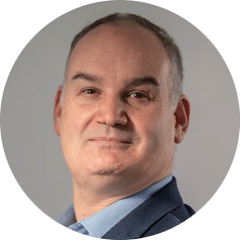 Haydn has been in senior management at leading global technology companies for over 20 years, with the last 10 years in senior marketing and business development roles at ARM Holdings, the leading Microprocessor IP (Intellectual Property) company. Haydn most recently headed ARMs strategy and product roadmaps for Security within IoT and M2M marketplaces where he worked with critical groups within the US and UK government responsible for the development and deployment of security frameworks, alongside many leading silicon vendors, OEMs and system integrators and software solutions.
Prior to owning security at ARM Haydn led the development and introduction of the Cortex-M microprocessor family which has led to the rapid adoption of 32-bit microcontroller technology around the globe and underpins the majority of Internet of Things devices.
Earlier in his career Haydn held positions as Global Head of Sales and Marketing with various early stage technology companies as well as senior sales and marketing roles with National Instruments in both the UK and the US.
Abstract
"Meeting the Industry 4.0 Security Challenges of IEC 62443"
IEC62443 is the emerging cybersecurity standard for Industry 4.0, covering threats ranging from accidental insider enablement through to Nation State level attacks. As a major new requirement on both vendors and customers this session will highlight the core security and development requirements and demonstrate how Arm based systems can meet the evolving challenges.