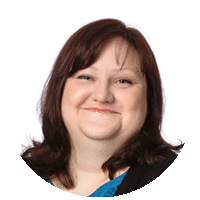 Jen Ellis
VP of community and public affairs, Rapid7
Jen Ellis is the vice president of community and public affairs at Rapid7 and she works to advance cybersecurity by building productive collaboration between those in the security community and those operating outside it. She partners extensively with security researchers, technology providers and operators, and various government entities to drive greater understanding and awareness of cybersecurity challenges. She believes effective collaboration is our best path forward to reducing cybercrime and protecting consumers and businesses. Jen is a nonresident fellow of the Atlantic Council, sits on the boards of the Center for Cybersecurity Policy and Law, I Am The Cavalry, and the Aerospace Village, and is a member of the board of advisors for the CyberPeace Institute. She has testified before U.S. Congress and spoken at numerous security or business conferences.
ABSTRACT
"A Brief Introduction to Vulnerability Disclosure from the Researcher Perspective"
This talk will briefly explore the researcher aspects of security vulnerability disclosure, touching on:
– Researcher motivations
– Legal and ethical considerations
– Desired outcomes and potential roadblocks
– Recommendations on how to effectively partner with researchers
We will use real world examples of past public vulnerability disclosures to highlight these elements.