Sarb Sembhi
Co-Chair of Smart Built Environment Group, CTO & CISO, Virtually Informed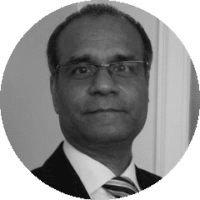 Sarb Sembhi CISM, is the CTO & CISO of Virtually Informed, and the Co-Chair of the IoT Security Foundation Smart Built Environment Group.
Sarb has written several white papers on security of Smart Buildings and Smart Cities. He has developed a Definition of Smart Built Environments which is available under the creative commons licence.
Abstract
"What is a Smart Built Environment, and why it matters?"
The world is full of smart devices with ever growing smart systems, in line with what many industry analysts predict 'at least three of the common smart built environments will generate fastest revenue growth'. With users desperate for functionality and manufacturers desperate to fill the gaps we have the makings of very vulnerable smart environments due to the confusion as to what any one of these environments actually is. This session will provide examples of Smart Homes, Buildings and Cities and the maturity of these environments in the past and the future to convey where and how security fits into them.
A fundamental implicit part of the definition is that the environment is secure, on the premise that "If it ain't secure, it ain't smart".