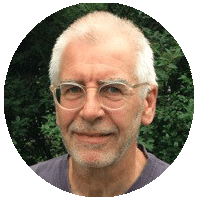 Vincent Lyles
CEO, Pugged Code Limited
Vincent came to cybersecurity as his third career. He started in patents – general and biotechnology – examining them technically for the UK Patent Office and then moved to drafting and prosecution at a firm patent attorneys.
For his second career, he took another degree to practise physiotherapy.
Vincent tries to read widely and keep an open mind. When he has the time, he sculpts the human form.
ABSTRACT
"Side Channel Attacks; an imminent threat"
Side channel attacks have always been part of the threat landscape. And they're probably being ignored by the majority as the techie side of espionage; something for Governments to worry about. This viewpoint is probably shortsighted as side channel attacks are about to become headaches.
A brief history of side channel attacks will demonstrates how the underlying physics does not change. The component parts of side channel attacks will be dissected, current mitigations explored, and the outstanding vulnerabilities exposed.
The costs of mounting attacks will touched upon with reference to how the threat landscape keeps evolving.